WHAT AN ADVENTURE SO FAR!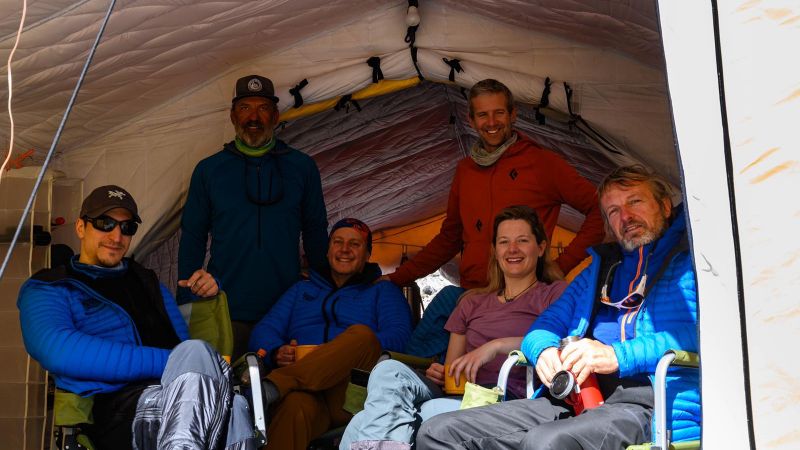 Our team have now been living at EBC since April 17, and what an amazing time it has been! It's quite something to begin sleeping at 5350m, and we can be sure that by now the team is sleeping easier after these first crucial days at this altitude, which we use for 'static' acclimatization. Meanwhile for the returning crew we are thrilled reunited with our old and dear friends, both from our increible staff, and other teams from around the world, as well as most importantly our lifeline, the Everest ER run by the Himalayan Rescue Association. After traveling from far away, arriving in KTM and trekking all the way up to BC over 11 days, it's really amazing to set down our packs, lay out our sleeping bags, and settle into a home-away-from-home for the next months. And rest.
Not only must our breathing apparatus adjust to supplying our vital organs with oxygen with the lower pressure at altitude (REMEMBER, there is still 21% O2 in the air, there's just less pressure) but our myoglobin (muscles) have to learn to fire with less O2, enough to ascent 3500m. This takes time, and we have time!
To get our legs and lungs started, we've been making hikes up to Pumori Camp 1 and above, inbetween the tasks of ladder practise, our beautiful base camp ceremeny (or puja), and getting aquainted with who's around camp!
We are almost ready for our first rotation to Camp 1, but as a warm up, we've made a mini-rotation to the "Soccer Field" area of the Ice Fall today. Everyone is doing just great.
Namaste from Nepal!
BBE