The Wasatch is home to some of the quickest-access alpine climbing around. You can find beginner scrambles to knife-edge ridges and catwalks. Learn more! 
By Owen Clarke
Owen Clarke is a freelance outdoor and travel journalist specializing in mountaineering.
The mighty Wasatch Range holds some of the finest mountain terrain not just in Utah, but in North America. Stretching from northern to central Utah, the Wasatch (meaning "mountain pass" in the native Ute), is the western edge of the Rocky Mountains. It's a pristine rock climbing, ice climbing, and backcountry skiing destination for outdoor enthusiasts across the American West. 
From the limestone cliffs of Logan and American Fork Canyons to the rugged trad lines of Bell's Canyon to the quartzite and quartz monazite (similar to granite) of Big Cottonwood and Little Cottonwood Canyons, respectively, the Wasatch is home to some of the best rock climbing in the country. 
Rock climbing isn't all the range has to offer, however. 
Wasatch alpine climbing is perhaps even more impressive. Every North American climber worth their salt will want to cut their teeth on the rugged peaks of the Wasatch at some point in their career.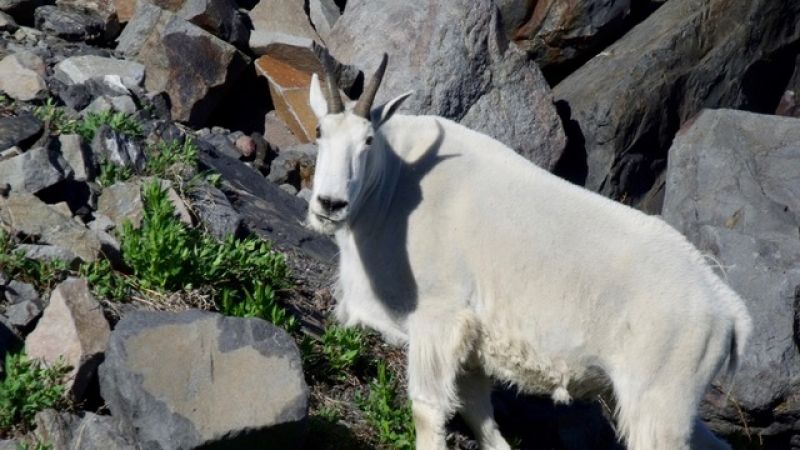 Why is Alpine Climbing in the Wasatch so Good?
Wasatch peaks are lower in elevation than the 14,000-foot peaks in California's Sierra Nevada to the west or the Colorado Rockies to the east. The highest summit in the range, Mount Nebo, south of Provo, is only 11,933 feet. That said, their extreme proximity to the greater Salt Lake City area, as well as the presence of numerous micro-climates and a variety of canyon systems, which mimic the experience you'll find in higher-altitude ranges, combine to make Wasatch alpine climbing some of the highest quality (and most easily accessible) alpine turf in the country.
In a single day, you can set out from Salt Lake City and fire your way up the ramparts of the mighty Mount Superior (11,045 feet). In a mere weekend, you can embark on a jaunt up the North Ridge on Pfeifferhorn (11,331 feet), widely considered the finest mountaineering route in Utah. From a base in Salt Lake City, you can sample a variety of alpine climbing on a plethora of spectacular peaks.
Should I Hire a Guide to Alpine Climb in the Wasatch?
If you aren't an experienced alpinist, you should definitely hire a guide to climb in the Wasatch. Despite its proximity to Salt Lake City, the Wasatch Range is a rugged backcountry region, with volatile weather, and run through by remote canyons. If you have an accident in the Wasatch backcountry, you're likely on your own. 
The range is also particularly prone to avalanches. Every year, skiers, snowboarders, snowmobilers, snowshoers, and sometimes climbers are killed by avalanches in the Wasatch. Just last year, four skiers were lost in a single avalanche in Millcreek Canyon.
We've been living in Salt Lake City and guiding in the Wasatch for years, so we know these mountains extremely well. 
With that in mind, even if you consider yourself a skilled climber, if you're coming in from out of town, it's still smart to hire a local guide to show you the ropes. Every range has its own unique characteristics and hazards, the Wasatch included.

Alpine Routes to Explore in the Wasatch
Pfeifferhorn via the North Ridge
Pfeifferhorn's North Ridge is thought of by many as the best mountaineering route in Utah. It can be climbed year-round, but it presents a worthy challenge during the winter, in particular. You'll tackle mixed granite (with no shortage of loose rock) and snow terrain en-route to the 11,331-foot triangular summit, also known as "Little Matterhorn," which is nestled in an isolated region of the 30,000-acre Lone Peak Wilderness. The peak is the fifth-highest summit in the Wasatch Range.
The trip is a two-day adventure during the winter, with a snowshoe, ski, or split-board approach. When you embark on a North Ridge climb with us, we'll begin from Little Cottonwood Canyon, trekking up to Maybird Gulch and setting up camp at 10,000 feet underneath the mighty North Ridge. In the summer months, you'll find moderate 4th and low-5th class rock climbing, but in the winter we'll likely do the ascent with crampons, as the route usually contains a heavy load of snow and ice. Once on the summit, we'll descend via the headwall, pack our gear, and head out, returning to Salt Lake City at the end of our second day.
Mount Superior via the South Ridge
Mount Superior is another local classic, looming from smack dab in the middle of the Wasatch Range. Its dominating snowfields and knife edges make it seem more like a transplant mountain from Alaska than a peak in Utah. Like the North Ridge on Pfeifferhorn, Superior can be taken on from the South Ridge in both summer (a technical rock scramble) or winter (a snow and mixed climb), both in a single day. 
Mid-June until late October provides snow-free conditions, generally, but you'll still be climbing up to 5.6 (YDS) on a brutally exposed, precipitous ridgeline that stretches 1,000-feet in length.
In winter conditions (November through June), the South Ridge is considered the most difficult guided climb in the Wasatch. We'll encounter deep snow, with the narrow knife-edge ridgeline often snow-covered or iced over, and will likely be climbing with crampons and ice axes. High winds, avalanche hazards, and other dangers combine to make the South Ridge of Superior a true winter alpine experience. You'll make your way up a rock-lined, 40-degree couloir known as the Suicide Chute, practicing snow climbing skills along the way.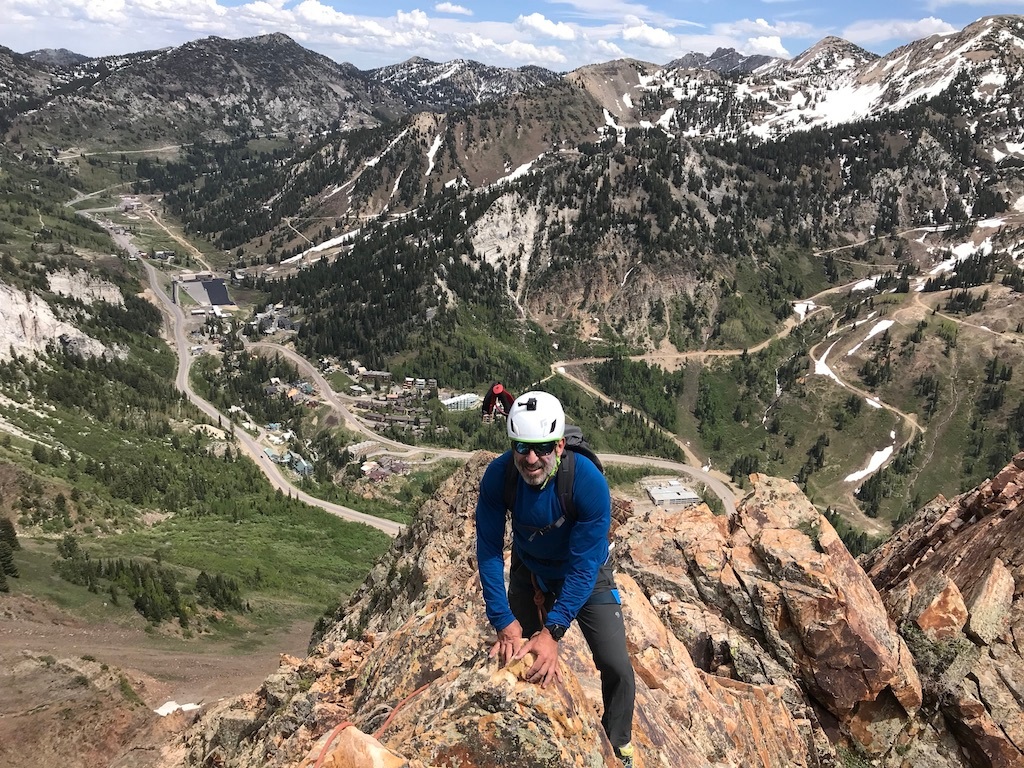 Scaling the South Ridge of Mount Superior, Utah.
If you're looking for a full day of adventure in the Wasatch, you can look no further than Superior via the South Ridge, whether you tackle it in summer or winter.
Craft Your Own Adventure!
All our expeditions, from high-altitude expeditions in the Himalaya, Alaska Range, and Andes to local trips here in the Wasatch Range, are designed with the client experience in mind. 
We want you to have the most authentic, challenging, and exhilarating climbing experience possible (which is one reason why we've moved our Everest expeditions to the quieter, less-crowded fall season).

That being said, you don't have to follow a pre-designed trip when you embark on a guided alpine climbing adventure with Benegas Brothers Expeditions. 
We offer our clients the ability to completely customize their own alpine climbing trips, from the dates to the goals to the group size to the style of climbing.
The Wasatch Range is right here in our backyard, so it's our personal favorite place to climb. As such, there's no better place to plan a custom climbing adventure with us!
Call 801-508-4403 or email info@benegasbrothers.com TODAY to learn about our custom alpine climbing trips!