WILDFLOWER LOUNGE AT THE IRON BLOSSOM LODGE AT SNOWBIRD NEXT WEEK, 12/12! HOPE TO SEE SOME OF YOU THERE!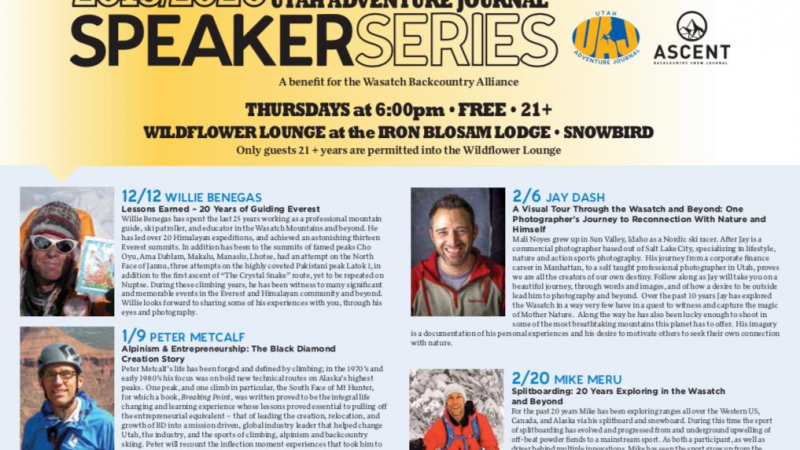 Willie is honored to be one of the speakers for the 2019-2020 Utah Adventure Journal Speaker Series. As everyone know this past Everest season was crazy, I will like to share my personal experience with Everest from my childhood dream of climb the tallest mountain in the world that eventually lead to a life experience of almost two decades.
I will be speaking at the Wildflower Lounge at the Iron Blossom Lodge at Snowbird next week, 12/12! Hope to see some of you there.