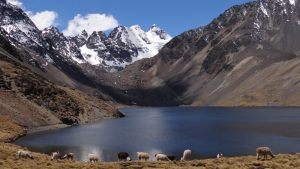 Happy holidays. At BBE, we always have tonnes to be thankful for. When you sign up for a trip with us, you're welcomed into a unique family of passionate, friendly, expert adventurers; dedicated to experiencing the wonders of our global destinations together. From world-class safety to unparalleled fun, we pull out all the stops to ensure your experience is absolutely spectacular. There's no cutting corners here at BBE, and we have worked for more than two decades to create programs that are designed around YOU.
So what's coming up?
First off, you can check all our trips out HERE, on our Trip Calendar.
DECEMBER AND JANUARY
Right now, Aconcagua is our focus. We depart in just 20 days for trip 1 of 3. Meanwhile Willie is headed to Mt Vinson before a trip to tackle to famed Polish Glacier route of Aconcagua.
2019? Let's wet the appetite….
FOR APRIL… our Everest Base Camp Trek.
Right now, we're in the early but crucial stages of organizing the 2019 BBE Everest Expedition; including a stellar team of members, one IFMGA Guide, an IFMGA Sherpa Guide, and of course, our phenomenal BBE Sherpa and Camp Staff. Please note that climbers and trekkers will arrive in Kathmandu April 7th. Trekkers will depart on April 25th and those extending to make an ascent of Lobuche East on April 29th. Our unique proposal to trek to Everest Base Camp with our climbing team is an unmissable opportunity to experience the excitement of an 8000m expedition, enjoying our proven acclimatization program, and being our guest for two nights in camp, to learn a little about how the best camp in Everest is run!
As you know, BBE is here to give you a truly extraordinary journey. From our world-class guides to highly-trained Sherpas, amazing cuisine, to unforgettable camp setups; at BBE, you're welcomed into a unique family of passionate, friendly, expert climbers; dedicated to experiencing the wonder of the Himalayas together.
FOR JUNE 2019, next up, BOLIVIA!
Our office manager just came back from Bolivia, and wants to go back right now! Thanks to snow in Europe she'll have to wait. "High mountains, clear cobalt–blue skies virtually every day during the season and easy access to great climbing. Sound good? Welcome to Bolivia!". Known as the "Tibet" of South America, Bolivia's wealth of natural wonders, colorful Indian traditions, and enigmatic ancient ruins, makes it one of the world's most unusual countries. The Bolivian Andes offer some of the most alluring climbing we have come across anywhere in the world. Lake Titicaca, located at 3,856 meters above sea level, provides a magnificent backdrop to this unique high world and an ideal place to explore whilst we begin adjusting to altitude. Our Bolivia Intro to Alpine Mountaineering Expedition then begins proper with ascents of Piramide Blanco and Pequeño Alpamayo peaks in the Condoriri Group. These are excellent peaks to start with as they enable us to gradually gain acclimatization for the higher peaks to come. They also have beautiful, whistle not too difficult summit ridges. We then move on to Huayna Potosi, a mere two hours drive from La Paz the country's capital, and probably the most convenient 6000m peak in the world. We cumulate this adventure with a climb of the mighty Illimani, adding a 4-day extension to summit this splendid 6,438m peak.
AND FOR JANUARY
Finally, check out our new Ecuador itinerary, suitable for families, Antisana, Cotopaxi and the Condor Trek! Another perfect learning environment.
This unique BBE program is a perfect introductory itinerary for those who wish to gain some experience and new skills at higher altitudes, whilst combining the best of both worlds: trekking in the Andean Forest – in one of the most bio-diverse ecosystems on the planet – with two spectacular high-altitude glaciated climbs: the majestic peaks of Antisana and Cotopaxi. Ecuador is without doubt the land of volcanoes, with more than thirty significant peaks in the small country. Despite a popular impression to the contrary, these are tough climbs and the effort required to climb these mountains should not be underestimated: participants should arrive with a thirst for knowledge and a healthy desire for enduring mountain conditions. Nonetheless, Ecuador's lodges and hacienda's are truly outstanding and offer amazing comfort and fine cuisine for in-between climbs, making this an amazing 'luxury climbing' opportunity.