SOUNDS LIKE OUR LAST TEAM OF THE SEASON, MICHAEL AND KIKE, ARE FEELING SUPER STRONG. WE'VE HEARD FROM THEM DURING THEIR REST DAY AT PLAZA DE MULAS BC TODAY, AND THEY ARE LOOKING FOR A SUMMIT DAY ON THE 26TH!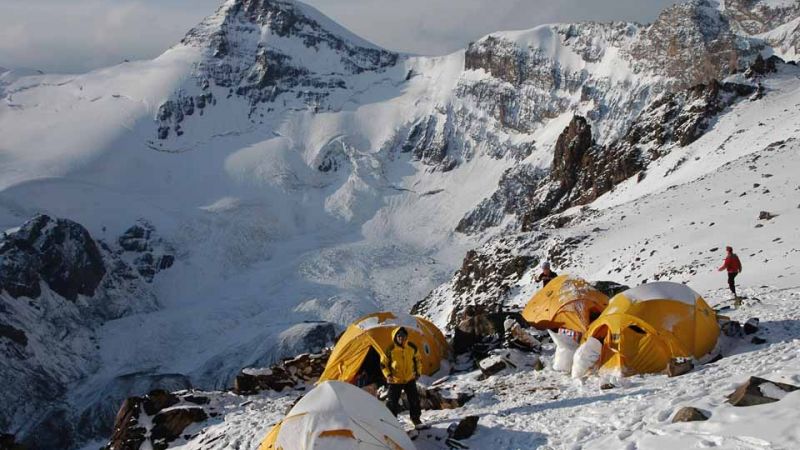 Great news. Meanwhile, there is still quote some altitude to gain still! But slowly and surely is the name of the game! Tomorrow they will head to Canada Camp at 5000m.
Kike reported in that yesterday they made the hike from Confluencia to Mulas in just 6 hours; this is a really good time, and everyone is feeling great today after that effort. Today is a day for rest, and organization of equipment and food for the next step of the journey up Aconcagua tomorrow.
Best of luck!