OUR TEAM BLESSES BASE CAMP, AND BEGS SAGARMATHA FOR A SAFE PASSAGE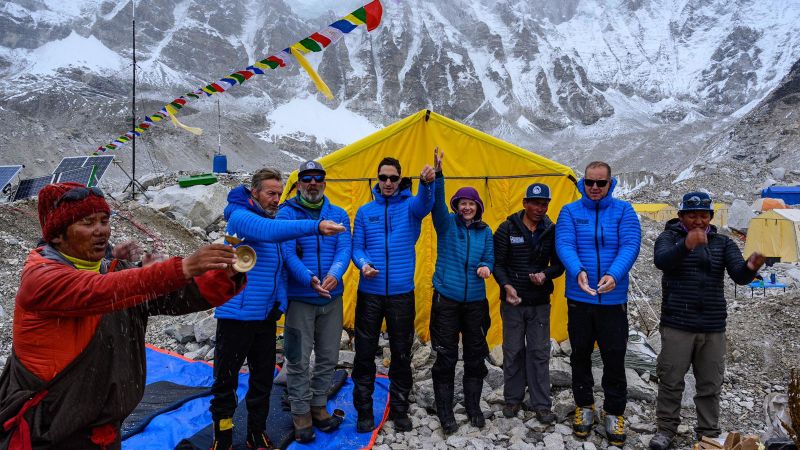 Before stepping into the ice fall, and beginning our step by step journey to 8848m, all of our team members participate in our Puja ceremony, chosen on an auspicious date in the Buddhist calender. We pray for a safe expedition and the right of passage.
In the center of camp, a stone cairn is constructed and prayer flags radiate across camp from its center. The Puja is always a moving experience as we join forces at the early stages of the season.
Meanwhile, to get those muscles used to burning away with little oxygen (it's not onlt our legs that have to acclimate), the team have been making hikes up the flanks of Mount Pumori, from where the view down to EBC and of the ice fall is incredible, if not somewhat intimidating!